This Re-Listen of Season 2, Episode 01 comes to you through a partnership with SPF Entertainment and the generous contributions of our patrons at Patreon.com/thehiddenfrequencies. Please subscribe to our Patreon to join the effort to bring Season 3 to life with all new stories and special bonus content. We would also like to invite you to join our new Discord community to participate in fan discussions and enjoy exclusives such as live listen parties.
****
Original Show Notes
Recorded LIVE at DerpyCon 2019 in Morristown, NJ!
Tonight, The Hidden Frequencies will introduce you to Russell Scott, a man arrested for murder who has simply accepted his fate. Make no mistake, Mr. Scott is not entirely at peace, he is merely resigned to his fate. What really troubles Russell is what happened to Joanna Marsh's baby - as it faced what seemed to be "Teething Problems"
On this episode of the Hidden Frequencies:
Teething Problems by Henry Galley
Directed by Mick Wingert
Cast
Colleen O'Shaugnessey as Joanna Marsh
Armen Taylor as Russell Scott
Cherami Leigh as Det. Charmichael
And Mick Wingert as Detective DeWitt
The Hidden Frequencies Opening and Closing Theme by Brandon Boone
Sound Design and effects produced live by Mick Wingert.
For complete show notes, and more details about the people who bring you this production, please visit thehiddenfrequencies.com.
The Hidden Frequencies is copyright 2019 by Wacky Title Productions, Inc. All Rights reserved. No duplication or reproduction of this audio program is permitted without the written consent of Wacky Title Productions, Inc.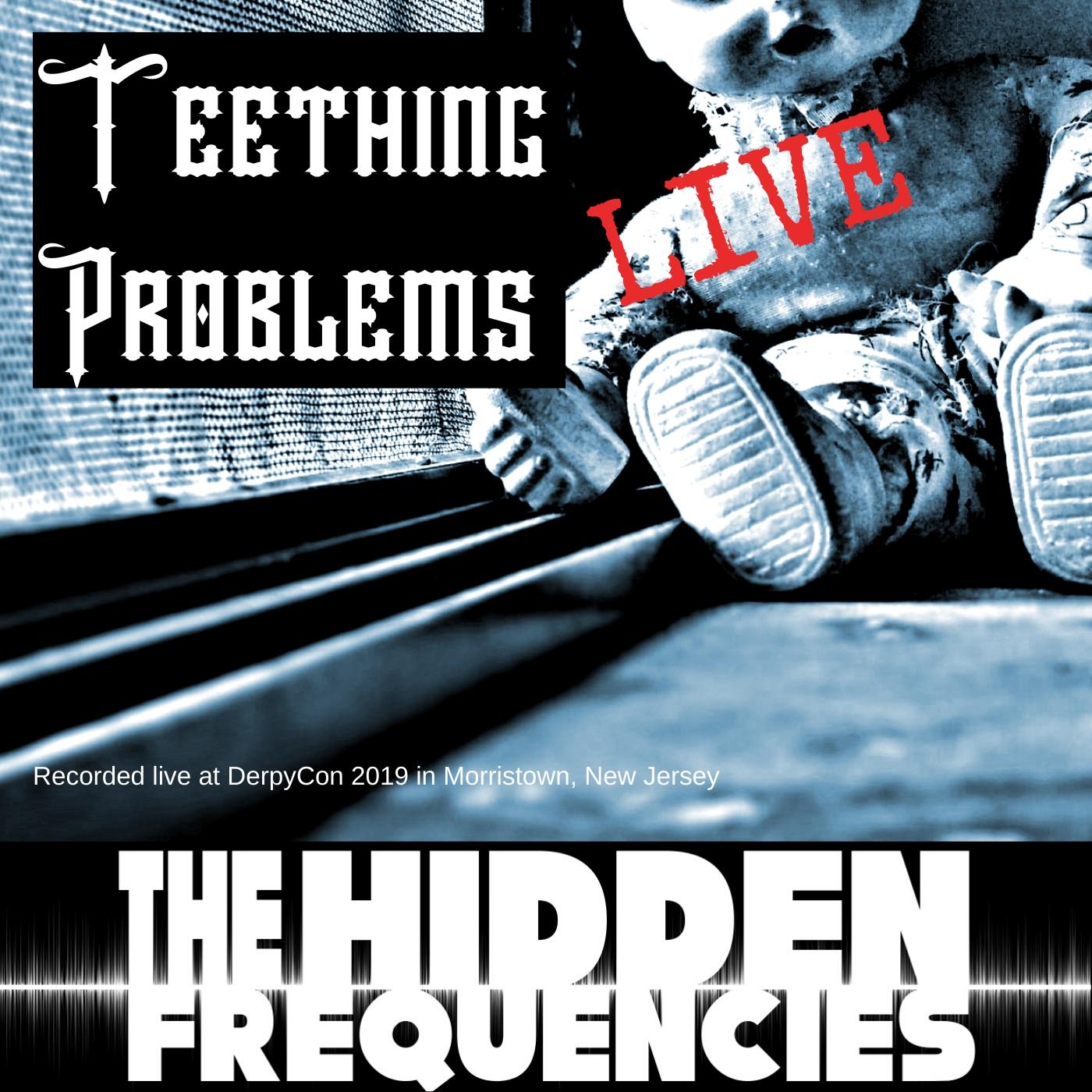 00"